Feel Better - Look Better -Be Healthy!
Get the results you want without Pills or Side-effects!
Lose weight & feel great with hypnosis!
Hypnosis is a proven weight loss strategy! (see below for study results)
Healthy, successful, permanent weight loss occurs when you are able to blend education, motivation, commitment and nutritious food intake with activity lifestyle changes.
Fad diets are not the solution to weight loss.
You may already know the formula for stable weight loss & a healthy body:
health = nutrients/calories
That is, when the ratio of nutrients to calories in the food you eat is high, you lose weight!

But knowing that you must make your calories work for you, and not against you, is just the first step.
The reason people don't succeed at weight loss is often because they lack the education, motivation or the discipline necessary to create dramatic lifestyle changes.
These eleven solution-focused hypnosis audios and nine videos can dramatically and permanently enhance your weight loss results.
With hypnosis, you will learn how to change your mind, and your mind can change your body.

These eleven powerfully effective self-hypnosis weight loss audios, recorded by Board Certified Bariatric Hypnotherapist Rick Paddock, incorporate our exclusive Multiphasic Subconscious Programming (MSP) - a proven, breakthrough technique that represents a significant advancement in the field of weight loss hypnotherapy.

MSP quickly zeroes in on the ways you can most quickly, effectively and efficiently modify your mindsets, behaviors and habits to those that improve your overall health.

Unhealthy eating and activity habits are simply learned behaviors. These eleven separate & powerful audio programs, when combined with the nine video exercises, employ specific motivational & educational components that reprogram those habits, on a psychological and/or physiological level, into healthy, productive, desirable ones.

Ultimately, you will find that success is virtually inevitable as you learn a holistic weight loss approach that involves reprogramming your automatic and subconscious patterns through hypnosis, while increasing your physical activity in a manner consistent with your desired goals.
PLEASE NOTE: These audios are not intended to take the place of professional counseling or medical or psychological care and should not be used as a substitute for professional diagnosis and treatment. Please consult your health care provider before making any health care decisions or for guidance about a specific medical condition. Individual results may vary. Do not listen to these audios while driving or operating machinery.
Research statistics on the effectiveness of hypnosis:
Hypnosis Over 30 Times as Effective for Weight Loss
Investigated the effects of hypnosis in weight loss for 60 females, at least 20% overweight. Treatment included group hypnosis with metaphors for ego-strengthening, decision making and motivation, ideomotor exploration in individual hypnosis, and group hypnosis with maintenance suggestions. Hypnosis was more effective than a control group: an average of 17 lbs lost by the hypnosis group vs. an average of 0.5 lbs lost by the control group, on follow-up.
Cochrane, Gordon; Friesen, J. (1986). Hypnotherapy in weight loss treatment.Journal of Consulting and Clinical Psychology, 54, 489-492.
Two Years Later: Hypnosis Subjects Continued To Lose Significant Weight
109 people completed a behavioral treatment for weight management either with or without the addition of hypnosis. At the end of the 9-week program, both interventions resulted in significant weight reduction. At 8-month and 2-year follow-ups, the hypnosis subjects were found to have continued to lose significant weight, while those in the behavioral-treatment-only group showed little further change.
Journal of Consulting and Clinical Psychology (1985)
Hypnosis Subjects Lost More Weight Than 90% of Others and Kept it Off
Researchers analyzed 18 studies comparing a cognitive behavioral therapy such as relaxation training, guided imagery, self monitoring, or goal setting with the same therapy supplemented by hypnosis.
Those who received the hypnosis lost more weight than 90 percent of those not receiving hypnosis and maintained the weight loss two years after treatment ended.
University of Connecticut, Storrs Allison DB, Faith MS. Hypnosis as an adjunct to cognitive-behavioral psychotherapy for obesity: a meta-analytic reappraisal. J Consult Clin Psychol. 1996;64(3):513-516.
Hypnosis More Than Doubled Average Weight Loss
Study of the effect of adding hypnosis to cognitive-behavioral treatments for weight reduction, additional data were obtained from authors of two studies. Analyses indicated that the benefits of hypnosis increased substantially over time.
Kirsch, Irving (1996). Hypnotic enhancement of cognitive-behavioral weight loss treatments–Another meta-reanalysis. Journal of Consulting and Clinical Psychology, 64 (3), 517-519.
Hypnosis Showed Significantly Lower Post-Treatment Weights
Two studies compared overweight smoking and non-smoking adult women in an hypnosis-based, weight-loss program. Both achieved significant weight losses and decreases in Body Mass Index. Follow-up study replicated significant weight losses and declines in Body Mass Index. The overt aversion and hypnosis program yielded significantly lower post-treatment weights and a greater average number of pounds lost.
Weight loss for women: studies of smokers and nonsmokers using hypnosis and multi-component treatments with and without overt aversion. Johnson DL, Psychology Reprints. 1997 Jun;80(3 Pt 1):931-3.
Hypnotherapy group with stress reduction achieved significantly more weight loss than the other two treatments.
Randomised, controlled, parallel study of two forms of hypnotherapy (directed at stress reduction or energy intake reduction), vsdietary advice alone in 60 obese patients with obstructive sleep apnoea on nasal continuous positive airway pressure treatment.
J Stradling, D Roberts, A Wilson and F Lovelock, Chest Unit, Churchill Hospital, Oxford, OX3 7LJ, UK
Hypnosis can more than double the effects of traditional weight loss approaches
An analysis of five weight loss studies reported in the Journal of Consulting and Clinical Psychology in 1996 showed that the "… weight loss reported in the five studies indicates that hypnosis can more than double the effects" of traditional weight loss approaches.
University of Connecticut, Journal of Consulting and Clinical Psychology in 1996 (Vol. 64, No. 3, pgs 517-519).
Weight loss is greater where hypnosis is utilized
Research into cognitive-behavioral weight loss treatments established that weight loss is greater where hypnosis is utilized. It was also established that the benefits of hypnosis increase over time.
Journal of Consulting and Clinical Psychology (1996)
Showed Hypnosis As "An Effective Way To Lose Weight"
A study of 60 females who were at least 20% overweight and not involved in other treatment showed hypnosis is an effective way to lose weight.
Journal of Consulting and Clinical Psychology (1986)
Your Instructor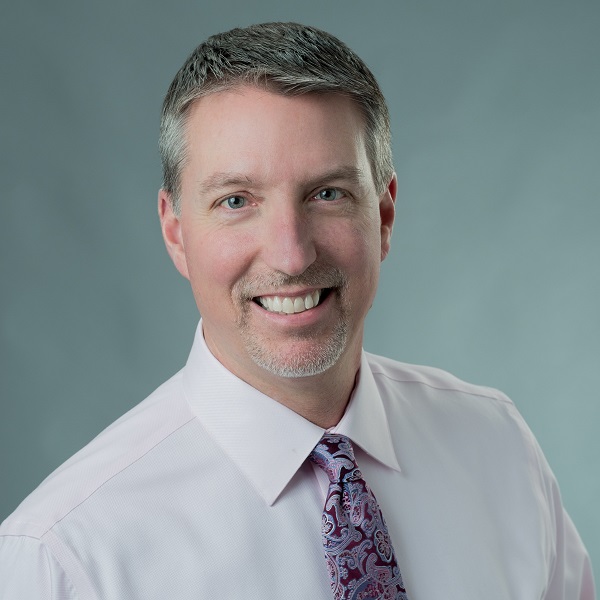 As an instructor, hypnotist and podcaster, Rick loves to teach others about the expansive powers of the human mind. Rick is an Instructor for the International Certification Board of Clinical Hypnotherapists and the founder and director of the MidAmerica Hypnosis & Mindset Training Center, as well as the Milwaukee Hypnosis & Wellness Center. He is the author and producer of many successful personal improvement products enjoyed by thousands around the world, including three books, and over fifty audio & video programs. He is a sought-after speaker, and has presented at HypnoThoughts Live, the 2018 Virtual Hypnosis Convention and HypnoBizNY. He is also the host and producer of the Mind Flipping podcast, in which he interviews world-class experts in hypnosis, NLP, meditation, neuroscience, and coaching.
Frequently Asked Questions
When does the course start and finish?
The course starts now and never ends! It is a completely self-paced online course - you decide when you start and when you finish.
How long do I have access to the course?
After enrolling, you have unlimited access to this course for as long as you're an enrolled student - across any and all devices you own.
What if I am unhappy with the course?
We would never want you to be unhappy! If you are unsatisfied with your purchase, contact us in the first 30 days and we will give you a full refund.